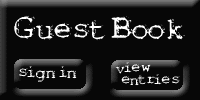 Use the options on this page to contact me.

Either send me an email or sign the Guest Book if you are interested in modelling or have got a comment to make about the site. Always interested in hearing your comments both favourable and otherwise :-)

(Note: If you fill in your email address in the Guest Book this will be visable to everyone who reads it)

I look forward to hearing from you.

Mic...